CallDaddy Features
User & Manager Dashboard
Users and managers can easily view incoming calls, recent call stats, voicemail's and more from our robust dashboard. This section allows you to navigate to important areas while monitoring your system in real time. Users can also control their availability through an On / Off switch on their dashboard.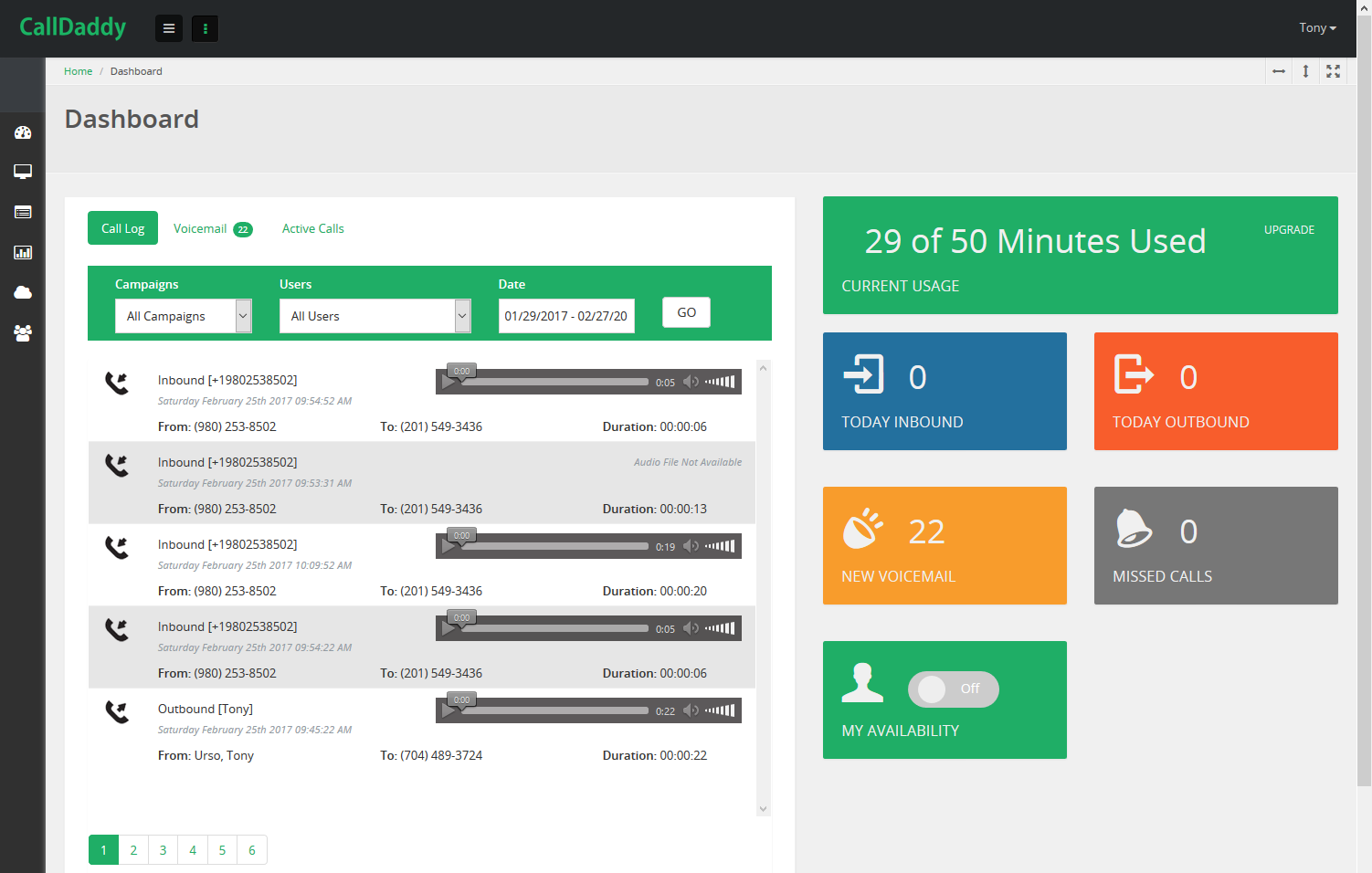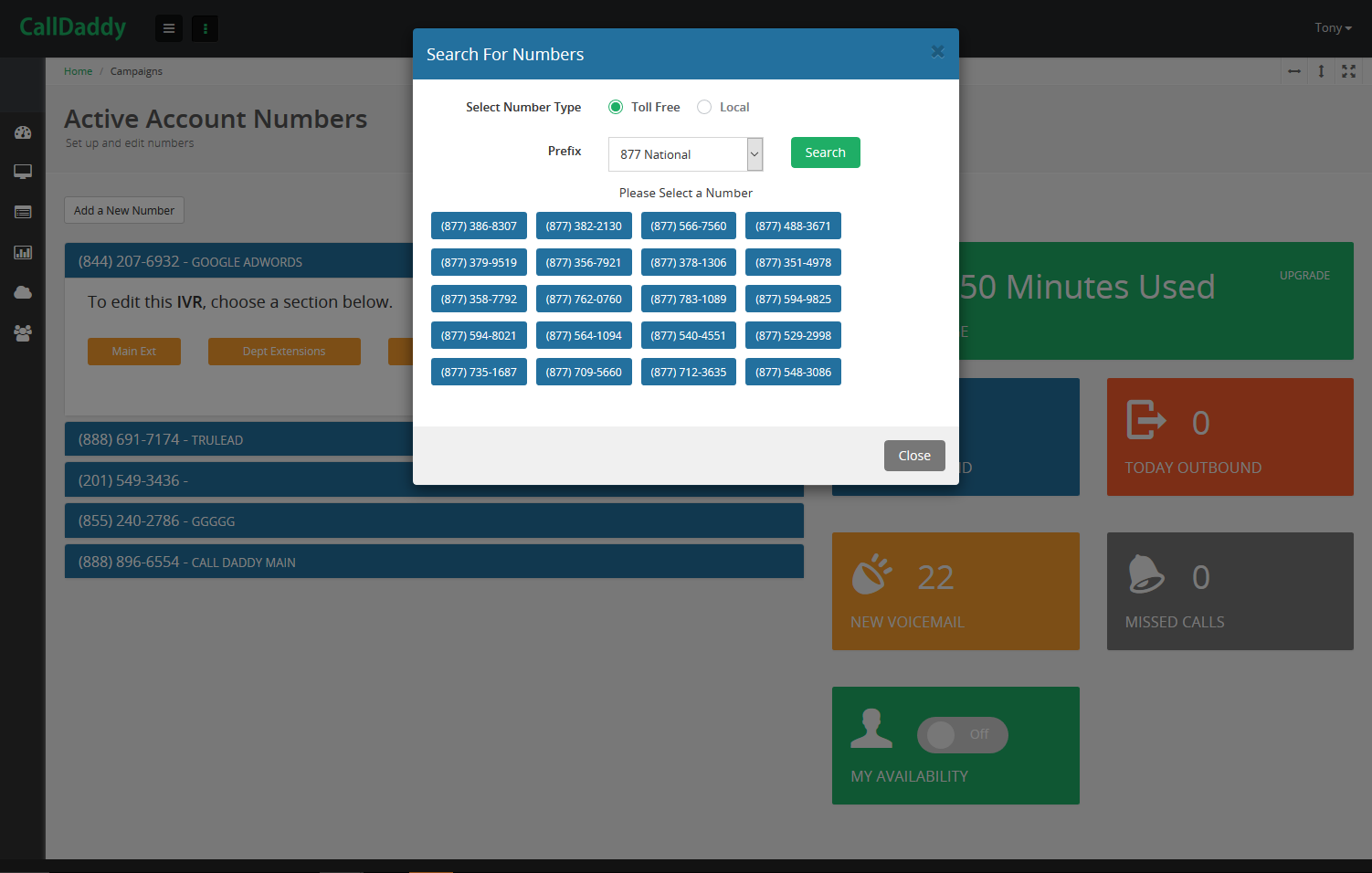 Buy New Numbers Instantly
Need a new local number or toll free number for your new marketing campaign? We make it extremely easy to buy new numbers from our system. You can select a number with your local area code or a new toll free 888, 877, 866 or 855 number. Your monthly package will include a set amount of numbers. You can always buy additional numbers as needed.
Setting Up New Numbers
Setting up your new phone number is simple with our step by step wizard. The wizard will walk you through setting up your new number including call routing, auto attendant, voicemail, departments and extensions. Want to edit a current number? Simply access the wizard again to make and save changes.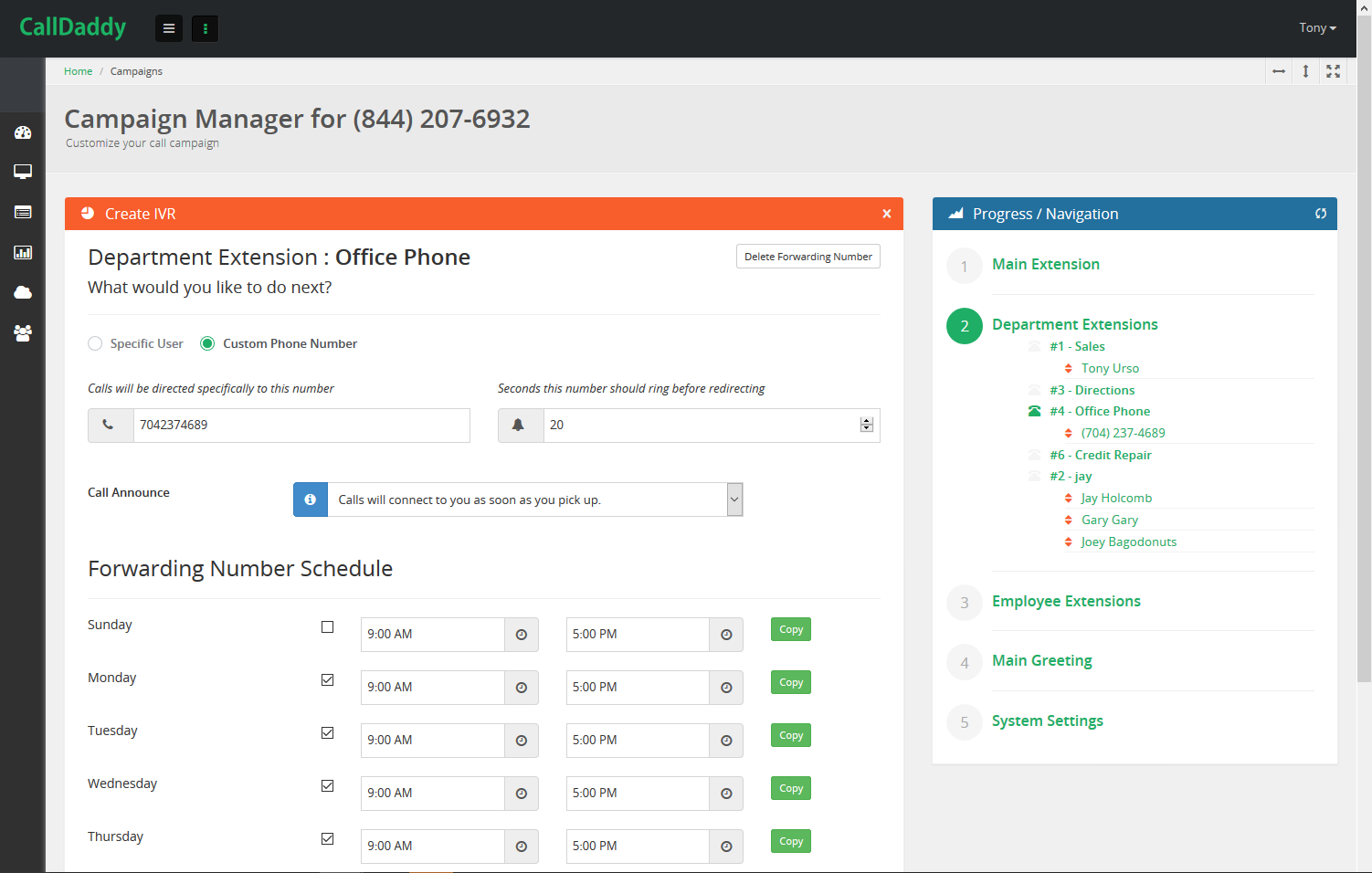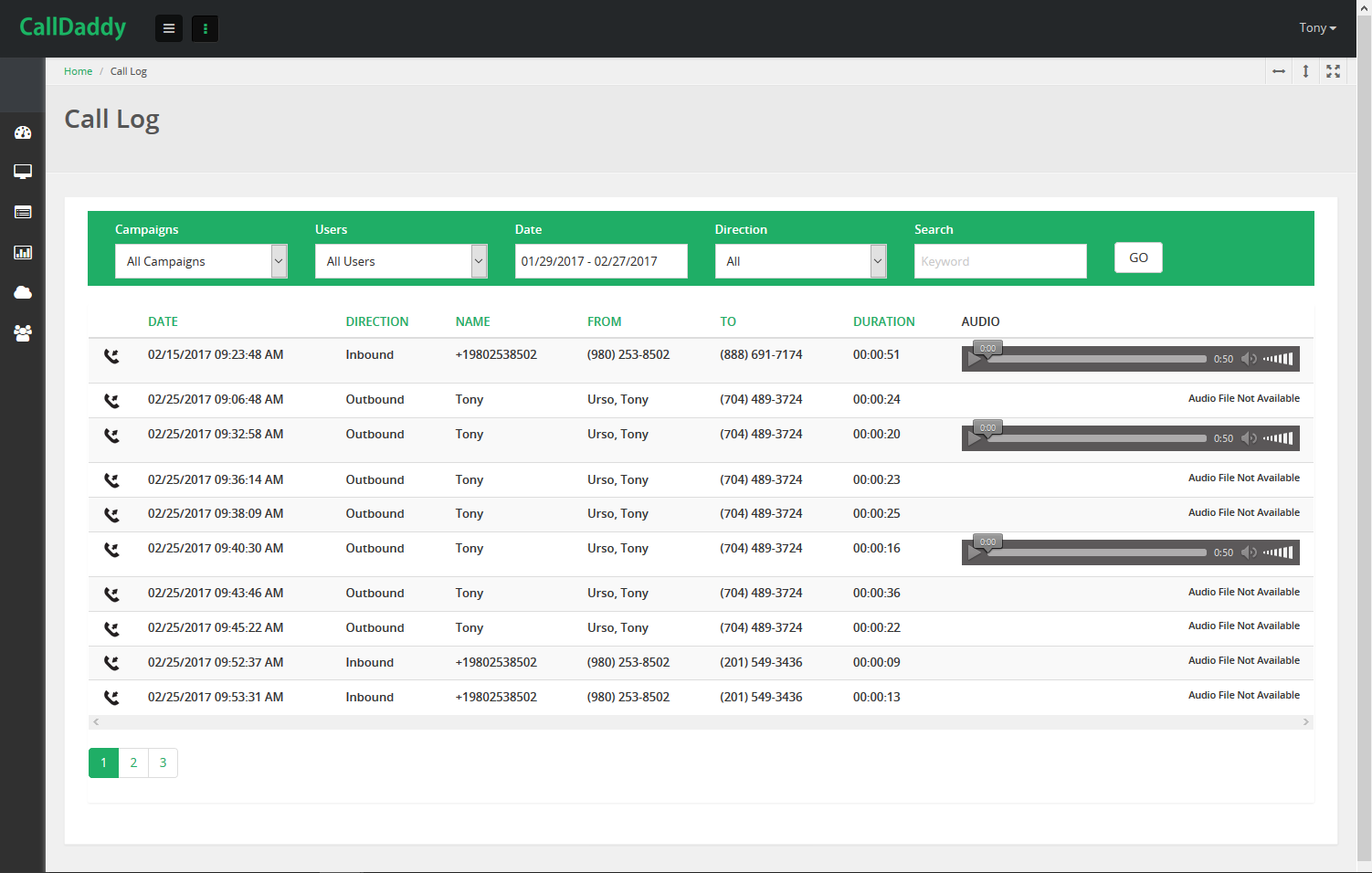 Real Time Call Log
Monitoring your call log is vital to your operation. It allows you to listen to recorded calls, check for routing issues and run basic reports.
Robust Reporting
We add new reports to our system periodically. We know that a good system manager must have data to make the right adjustments to their operation. Our reports allow you to view stats on each number and user in your system. This allows you to know which marketing channels are working best for you and how each employee is handling the calls.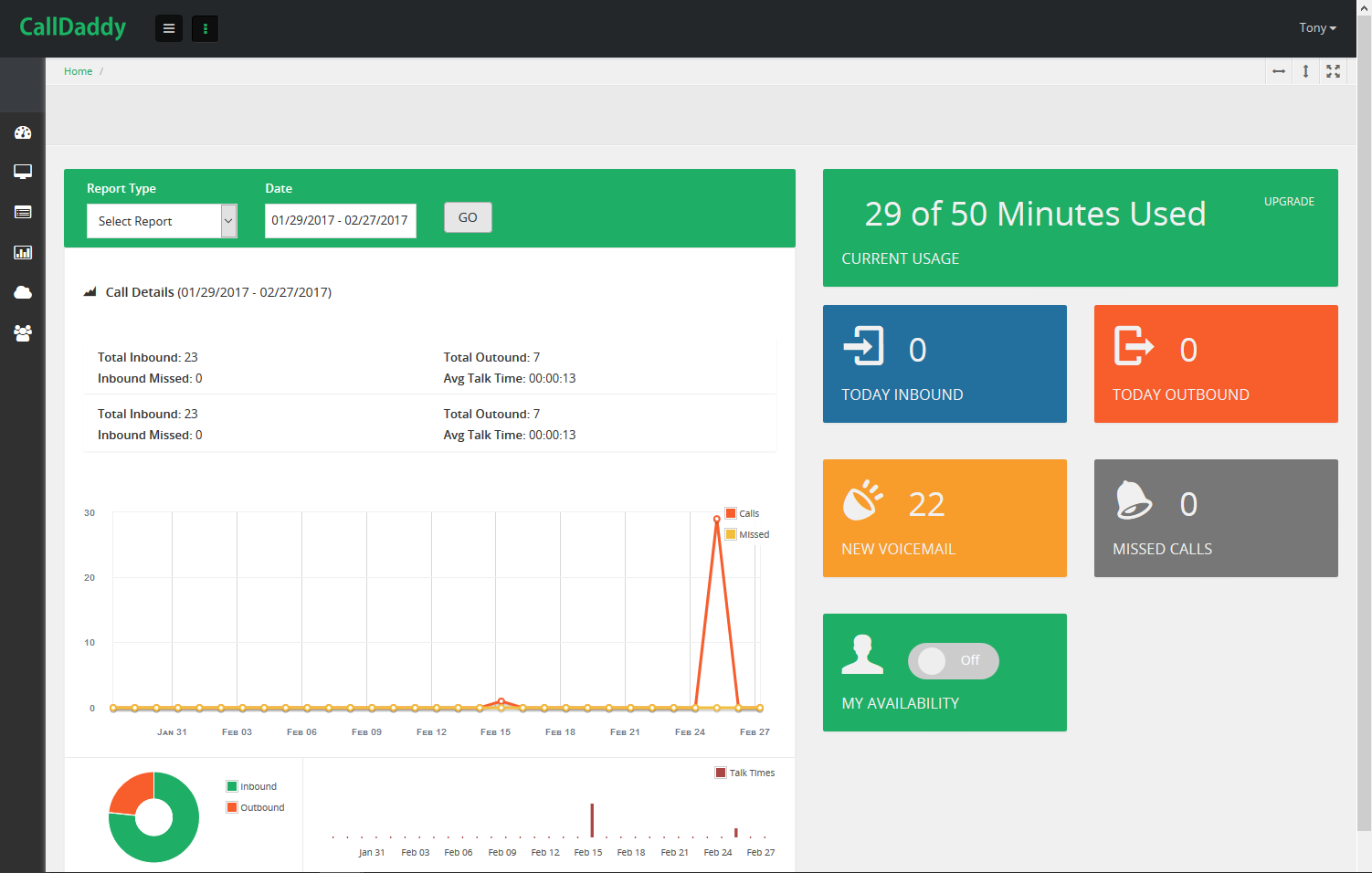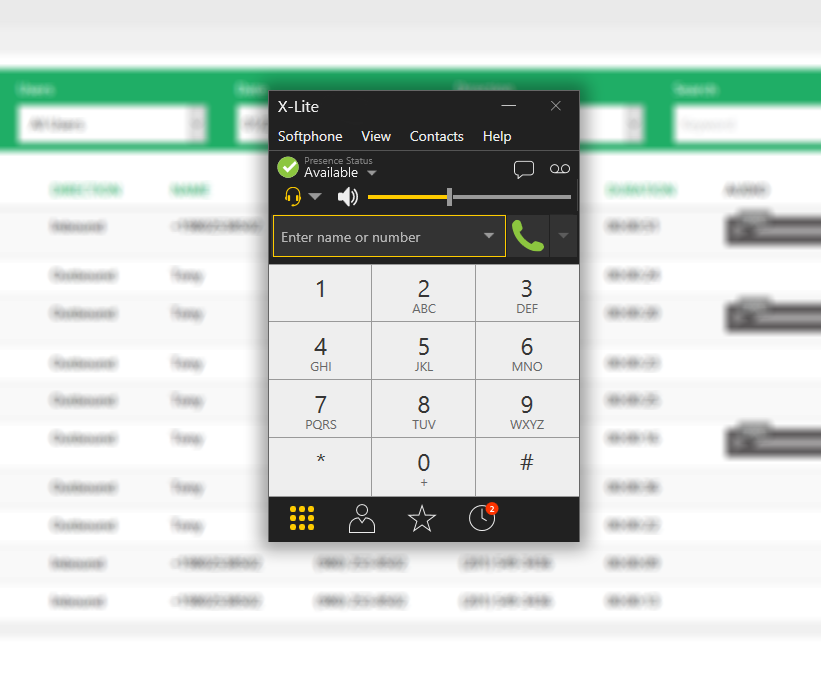 Web Phone for Your Desktop
Set up an easy to use Web Phone which allows you to make and receive calls. Each user can create their own web phone and add to account as a call option. This feature is great for call centers wanting a hands free solution to handling several calls an hour.